Raising Awareness for Parents Regarding Teens Online Safety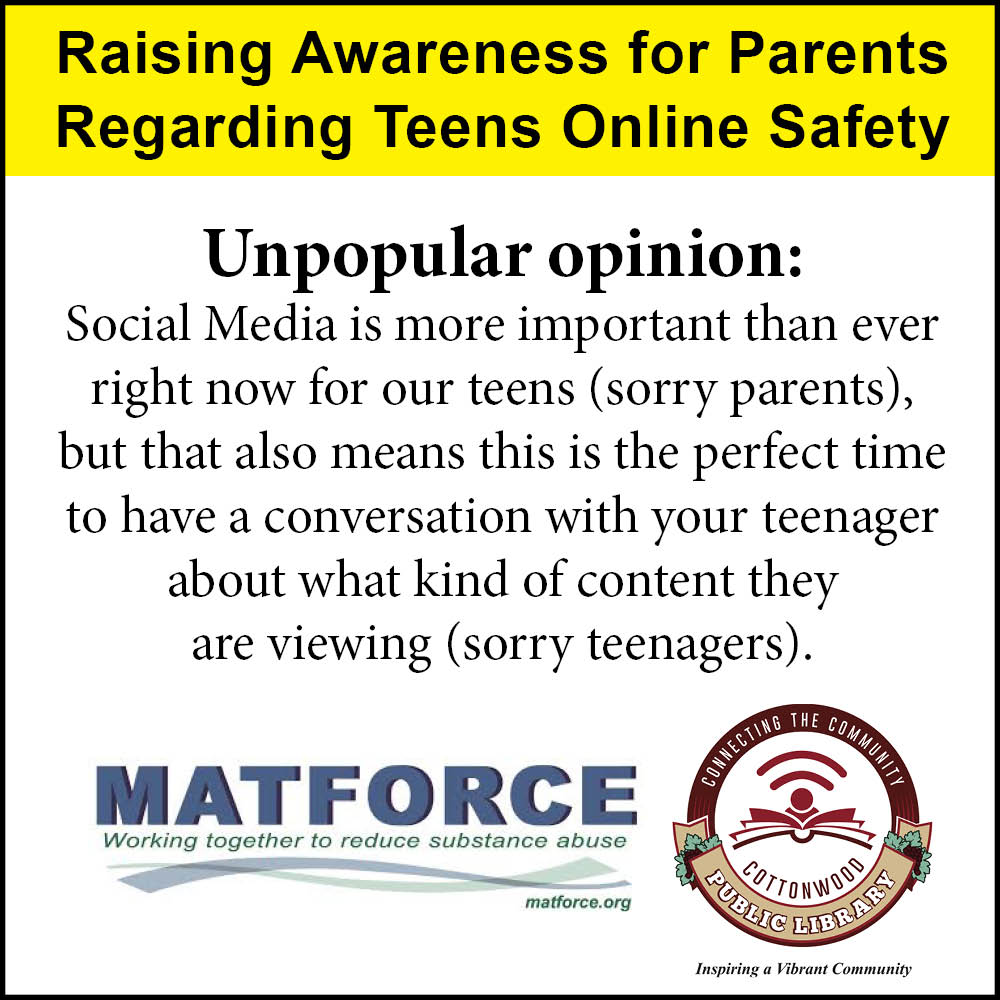 Social Media is more important than ever right now for our teens (sorry parents), but that also means this is the perfect time to have a conversation with your teenager about what kind of content they are viewing (sorry teenagers).
---
Sit down with your teen and have them show you what populates on their social media homepage and explore pages. The explore page will populate based on posts your teen has "liked" in the past, therefore you will get a feel for what kind of content your teen is engaging with.
---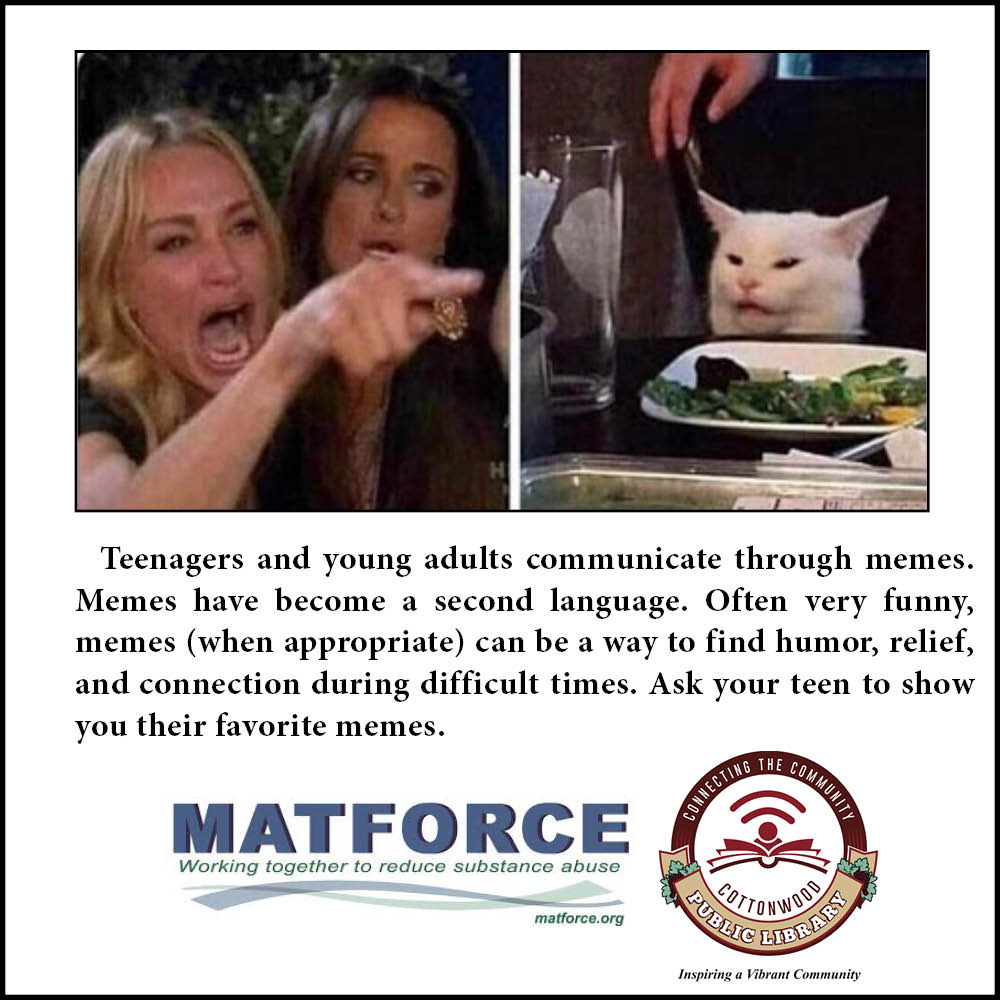 Teenagers and young adults communicate through memes. Memes have become a second language. Often very funny, memes (when appropriate) can be a way to find humor, relief, and connection during difficult times. Ask your teen to show you their favorite memes.
---
Empower your teen to set boundaries around Social Media. 24/7 Social Media is not healthy for anyone. Perhaps your family could set a certain hour or two a day that everyone in the family puts their phones in a drawer or your family could hold a competition to see who has the least amount of screen time each week.
There are also great apps that can help you set yourself up for success by blocking a certain app for a period of time (perhaps during schoolwork time, or even for just an hour a day).
---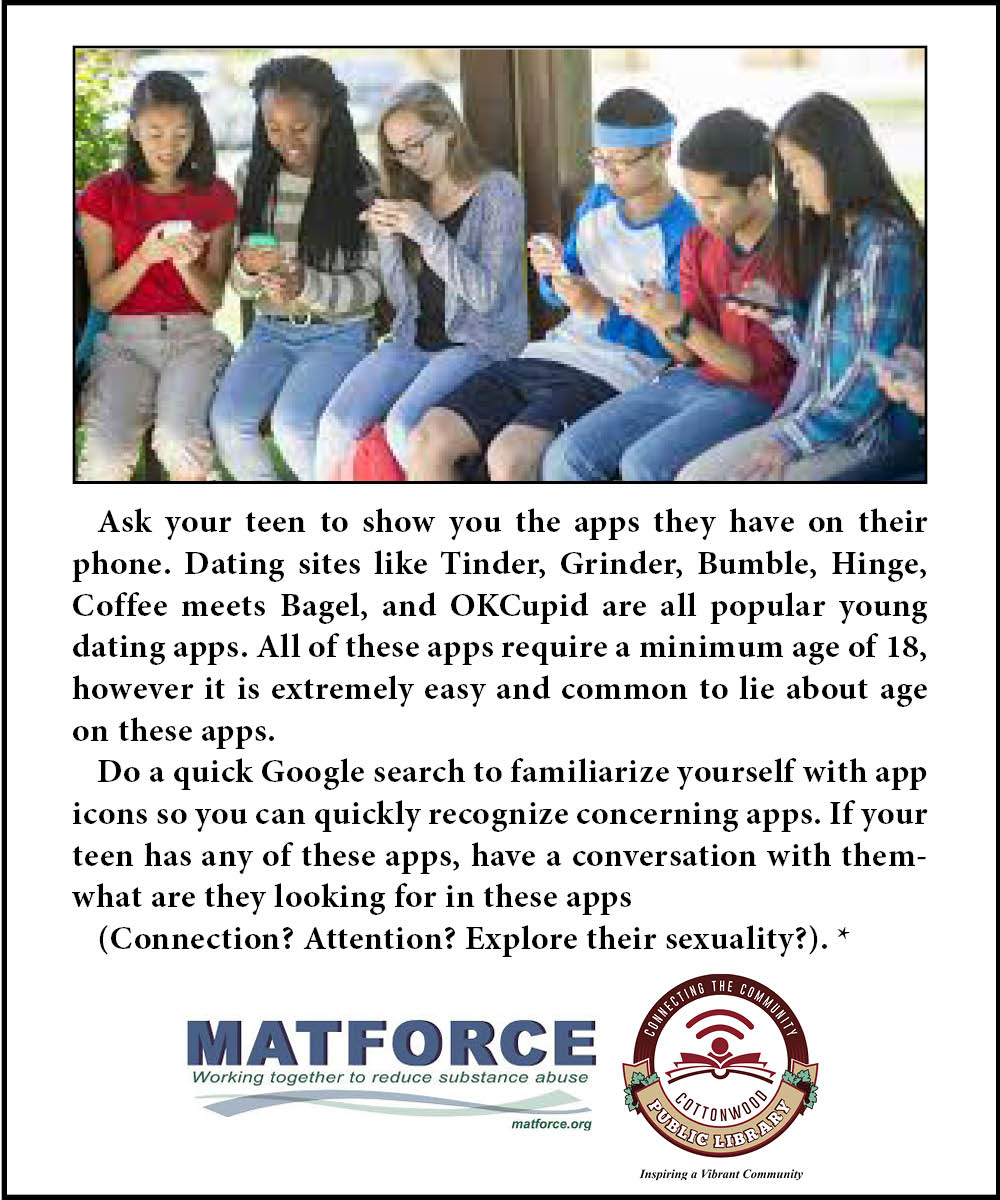 Ask your teen to show you the apps they have on their phone. Dating sites like Tinder, Grinder, Bumble, Hinge, Coffee meets Bagel, and OKCupid are all popular young dating apps. All of these apps require a minimum age of 18, however it is extremely easy and common to lie about age on these apps.
Do a quick Google search to familiarize yourself with app icons so you can quickly recognize concerning apps. If your teen has any of these apps, have a conversation with them - what are they looking for in these apps?
(Connection? Attention? Explore their sexuality?)
---